"Prayer life"
...words which used to make me feel instantly guilty!
I don't know about you but I've never been able to get a good "quiet time" routine into my life. I can't sit quietly in the morning before work - my mind either fills with the days challenges or falls asleep.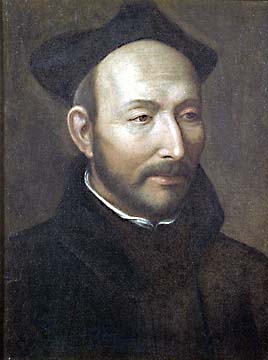 So recently I've started a 34-week Ignatian prayer retreat - but one that continues through my working day and not as I step away from it. I'm in week 5 now, so I thought I'd share a little about the prayer retreat so far.
Ignatian prayer uses what some call the "background" (that part of your thought life that usually gets filled with the last song you heard on the radio this morning). In weeks one and two, I tried to fill this thought space through the day with memories of my life so far and using my imagination to picture God with me in all of it, good and bad, bringing me to this time and place as the person I am today. I moved then to considering creation - allowing the world around me (including urban things, not just idyllic pastoral scenes) to show me God, present in all creation and all creation created to allow me to worship and serve him more. I'm in quite a tough bit now - Ignatius talked of a kind of holy 'indifference' which leads to balance and peace in life. He said:
"We should use God's gifts of creation however they help us in achieving the end for which we were created, and we ought to rid ourselves of whatever gets in the way of our purpose. In order to do this we must make ourselves indifferent to all creation, to the extent that we do not desire health more than sickness, riches more than poverty, honor more than dishonor, a long life more than a short life, or anything at all in and of itself. We should desire and choose only what helps us attain the end for which we were created."
I'm still working on this one! I'm slowly unpacking what I think Ignatius was getting at, but there's something about being "indifferent" that is counter-intuitive to me. Maybe that's the point. Thoughts?
Anyway, common themes of this kind of contemplative prayer are:
using imagination
sharpening my consciousness (of myself, of creation, of sin - noticing God!)
gratitude
journeying with God
I am finding this new way of praying immensely liberating - no more measuring my spirituality by how many (or few) minutes I have spent in prayer this week. I am finding a life of prayer that permeates all that I do (ok, I'm making a pig's ear of it some days and have to consciously get it going again). I wonder how many other people are in this sort of rut.
The online version of the retreat (which I have sync-ed to my PocketPC with AvantGo) can be found
here
.
For fellow youth pastors, Mark Yaconelli's book
"Contemplative Youth Ministry"
takes these themes into the practical sphere of youth ministry in an equally liberating way (more on that in another post I think).